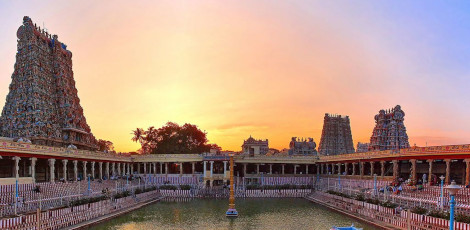 <!— LinkAdsResp16Jun2017 —>
The special occasion of `Theppatthiruvizha` at the Madurai Goddess Sri Meenakshi Amman Temple is being organized today (Saturday, 4th February).
On a floating platform set up in the Mariamman Theppakkulam (Temple pond of Goddess Mariamman), the deities of Goddess Meenakshi Amman and the Lord Sundareswarar will be carried on a special procession for 2 rounds in the morning and one more round at 8.30 PM on the above special platform!
This event can be seen `LIVE` as a telecast on the official website of the Madurai Meenakshi Temple Administration www.meenakshi.hrtncetn.gov.in OR via YouTube.