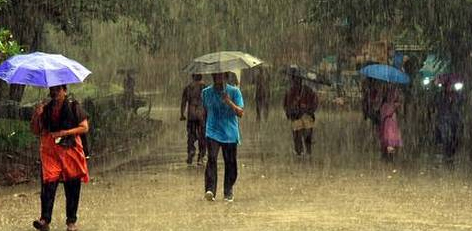 <!— LinkAdsResp16Jun2017 —>
The sensational piece of information regarding at what time of the day it would rain the most during the NE monsoons was the time when the people are fast asleep. In other words, the rains are mostly present between 12pm in the midnight and 6am in the morning and it would reduce throughout the day.
For the last 5 years, the daily rainfall pattern during the NE monsoons was studied by the 4 coastal meteorological stations along the east coast namely Nungambakkam, Meenambakkam, Nagapattinam and Pamban.
It must be noted that the researchers have concluded that the reason for the maximum rainfall in the early morning hours in the NE monsoon was due to the proximity of the weather stations to the ocean. Truth is that the connective activity peaks in the night time resulting in the rains. There are also other important reasons for the maximum rains during this part of the time and these are low temp in the lower levels of atmosphere and high saturation in the atmosphere over coastal TN.
Daily NE monsoons rains for a period of 48 years from 1969 to 2017 was analysed by 3 meteorologists Mr. Y.E.A. Raj, former DDG of Meteorology and B. Amudha. The daily variation pattern in the rainfall was analysed in 4 stations like Nungambakkam, Meenambakkam, Nagapattinam and Pamban.
It is worth mentioning that this variation in the daily rainfall in the NE monsoon was strong and prominent during the October month and keeps reducing in November and December months. This was as per Mr. Raj. The reason for that was due to land cooling and land breeze intensifying in November and December during early morning hours. The incoming easterly winds get masked and lowers early morning rainfalls. Point is that when there is a weather system then the daily rainfall variation pattern would not be applicable.