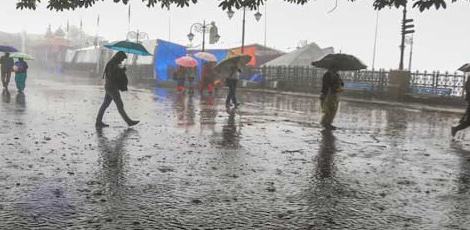 <!— LinkAdsResp16Jun2017 —>
It rained heavily yesterday night (Monday, 7th June) in several parts of the Chennai Metro City due to thermal convection phenomenon.
With rains for more than an hour yesterday evening, it rained heavily with thunder after midnight as well!
The stormy winds with the widespread rains brought down the heat extent in urban areas like Ambattur and it was cool weather.
As it rained heavily in Kanchipuram and its neighbourhood including Orikkai, Sevilimedu, etc., the roads/streets were flooded with rainwater!
There were widespread rains in Chengalpattu district, Thirupporur and its neighbourhood as well!