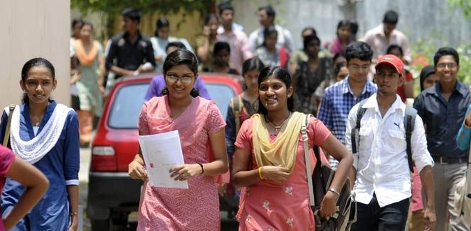 <!— LinkAdsResp16Jun2017 —>
Gone are the days when computer science engineering or an IT engineering course would attract more students!!
The news now is that when compared to 2022 the number of students opting for core engineering subjects like civil engineering, mechanical engineering, electrical and electronics engineering or EEE has increased. This positive trend for the engineering colleges has brought happiness on the faces of many now. In 2022, just 35% of seats in mechanical engineering were filled up but in 2023 52% seats or 10051 seats out of total 19277 seats in mechanical engineering were filled up.
In the same manner, in 2022 just 28% seats were filled in the civil engineering but in 2023 44% of the civil engineering seats have been filled up. In 2023, more seats were filled up in EEE or ECE branches.
Reasons for students opting core engineering subjects:
The main reasons for the students opting core engineering subjects in 2023 are few job opportunities from the IT companies plus willingness from students to take up any branch in the top engineering colleges.
According to Mr. Jayaprakash Gandhi, career consultant it was clear that there has been a mindset change among the students. He added that the students now are willing to study core branches in the top engineering colleges due to fewer job offers from the top IT companies.
It was brought to light by vice-chairman Abhay Meganathan, Rajalakshmi Group of Institutions in Chennai that 2 years back the students preferred only computer science engineering courses. He added that if the students did not get a seat in top engineering colleges, then they would even study in lesser known colleges also. Now, the students give priority to top engineering colleges only.
It is now revealed that the engineering colleges in tier 2 cities in TN also witnessed an increase in the core engineering branches admissions now.