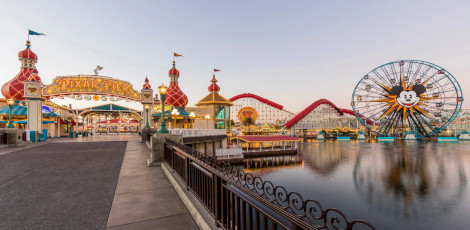 <!— LinkAdsResp16Jun2017 —>
Tamil Nadu Chief Minister M. K. Stalin released the `New Policy of the Department of Tourism` yesterday, Tuesday, 26th September, with the aim of elevating tourism in Tamil Nadu to new heights.
The Department of Tourism not only plays a prominent role in providing job opportunities but also in generating revenue through foreign exchange. The Tamil Nadu State Government has undertaken various initiatives and implemented several projects.
One such initiative is the establishment of a special theme park spanning 100 acres in suburban Chennai Metro City. The Department of Tourism, in collaboration with the private sector, plans to create a unique theme park similar to the world-famous Disney Theme Park in the United States of America.
This special theme park, located in suburban Chennai Metro City, is poised to garner international attention and significance. It will feature various entertainment options, including adventure rides, children`s play areas, entertainment features, artificial waterfalls, international exhibition stalls, and sports arenas.
Detailed information about this policy can be found in the Tourism Policy released by the Tamil Nadu Chief Minister. The Tamil Nadu State Government has set an ambitious goal of completing this important project within the next five years.