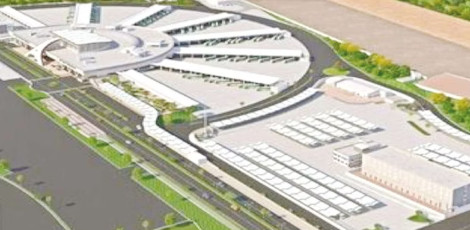 <!— LinkAdsResp16Jun2017 —>
Kilambakkam bus terminus is making news for this important reason!!
The NGO or non-government organisation that works for the welfare and development of differently able persons is DRA or Disability Rights Alliance. This DRA in the accessibility audit has found that the new bus terminus at Kilambakkam in south Chennai does not have the basic accessibility requirements like ramps, elevators, differently friendly toilets etc.
As per Vaishnavi Jayakumar, DRA member, the new bus terminus at Kilambakkam was an important travel point and it must be made accessible for all the people. She added that the new bus terminus was not differently able friendly. It is learnt that the new bus terminus has no ramps connecting the bus footboard with the bay of the terminus. There are just steps only present and due to that the persons who are differently able (with crutches or wheelchairs etc) won`t be able to use them.
It is worth mentioning here that the flooring in the new bus terminus is granite and it could be slippery and risky for those with physical issues. Nearly a week back, the audit along with important suggestions were submitted to the TN government.
The CMDA member secretary Mr. Anshul Mishra has assured that all standard guidelines would be met. He spoke about how the new bus terminus had few issues and these issues would be considered seriously. He concluded that the construction of the new bus terminus at Kilambakkam began in early 2020 but the full fledged amenities came only in the year 2021.