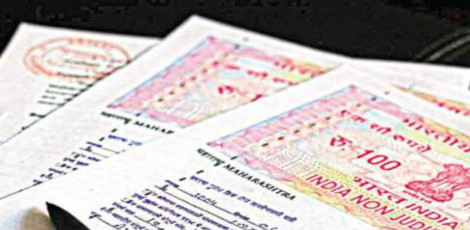 <!— LinkAdsResp16Jun2017 —>
Tamil Nadu State Government Minister Tha. Mo. Anbarasan inaugurated an Exclusive E-Service Centre at the SIDCO Office in Guindy, Chennai Metro City to facilitate the entrepreneurs who bought the land in the SIDCO Industrial Estate to get the Land Ownership Deed (Patta).
In a notification released in this regard by the SIDCO Management Director, it is mentioned:
"130 Industrial Estates throughout the State of Tamil Nadu are functioning under the Tamil Nadu Small Industries Development Corporation (SIDCO). Most of the lands of SIDCO are still registered as squatter land (Purampokku) under the ownership of the Tamil Nadu State Government. This status/issue has not been solved over the last 60 years and as such, the entrepreneurs could not get the ownership Deed for their lands. They could not get loans from the banks to start their industries.
As an initiative to solve this issue, a Government Order was issued by the Department of the Small and Medium Industries of the State Government of Tamil Nadu on the 30th of November, 2021.
As per this, a committee was formed under the leadership of the Chief Secretary of the State Government of Tamil Nadu with the authority to change the prevailing status of being registered as `squatter` land (Purampokku) with the State Government of Tamil Nadu to change as `Ryotvari`.
As per the recommendations of the above committee, the lands given to the entrepreneurs were categorized as `Ryotvari`. Land and Ryotvari Wetland (Punjai).
So far, the ownership of 1490.46 acres of land has been changed into the category of Ryotvari land and Ryotvari wetland with the Deed under the ownership of SIDCO.
Subsequently, Tamil Nadu Chief Minister M. K. Stalin inaugurated the function of handing over the Ownership Deed (Patta) for the entrepreneurs who have received the Land ownership deed from SIDCO on the 23rd of March.
Following this, the Minister for the Micro, Small and Medium Industries of the State Government of Tamil Nadu, Tha. Mo. Anbarasan handed over the ownership Deed (Patta) of the lands to 216 Entrepreneurs."