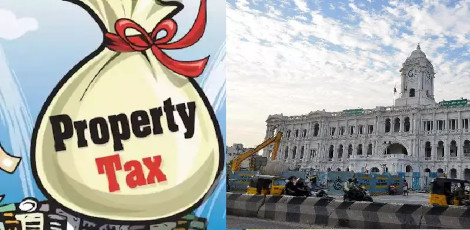 <!— LinkAdsResp16Jun2017 —>
The Chennai Corporation has taken an unusual step to address the issue of long pending property tax in the city. It has ordered for notice boards to be put up in front of the houses of property tax arrears stating that the property tax has not been paid for a long time. This move comes as the Corporation has set a target of collecting up to Rs 1,500 crore from the 13.33 lakh property owners in Chennai, at a rate of Rs 750 crore each half-yearly.
Property tax and business tax are the main sources of tax revenue for the Chennai Corporation. Until March 22, the Corporation has collected Rs 1,408.97 crore in property tax. Out of the total 13.33 lakh property owners, 8.85 lakh property owners have paid their property tax in full. Currently, more than 8 thousand property owners are paying their property tax daily.
The Chennai Corporation has published the list of the top 100 property owners with property tax arrears and those unable to collect property tax due to pending court cases on their website. According to the list, there is a property tax arrears of Rs 57 crore by the 100 property owners with pending court cases and Rs 35 crore by the first 100 property owners with pending property tax.
To make it clear to the property owners that they must pay their long pending property tax, the Chennai Corporation has ordered to put up notice banners on the facades of the property owner`s buildings where the property tax is arrears.