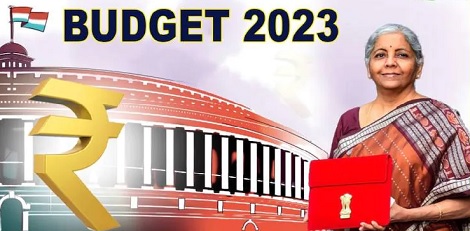 <!— LinkAdsResp16Jun2017 —>
Indian Economy in the International Scenario has moved up from the 10th rank to the 5th rank!
Rs. 2 Lakhs Crores allotted for distribution of rains!
A target of Rs.20 Lakhs Crores set for the agriculture avenue!
Rs. 6000 Crores allotted for the welfare of Fishermen!
Rs. 2200 Crores allotted for the Horticulture Department (Gardening)!
Rs. 15000 Crores allotted for the Development of Ancien Tribes!
Rs. 79000 Crores allotted for the Prime Minister`s `A house for each citizen` Scheme!
Rs. 1.30 Lakhs Crores allotted as interest-free loans of for the State Governments!
Rs. 10 Lakhs Crores allotted for Capital Investments!
Rs. 10000 Crores allotted for the Urban Infrastructure Development!
Rs. 75000 Crores allotted for the Transport Scheme!
Rs. 7000 Crores allotted for E-Courts!
Rs. 19.700 Crores allotted for the Alternate Fuel Scheme!
Rs. 35000 Crores for Green Fuel Development!
A green Fuel Plant will be set up in Ladakh for Rs. 20700 Crores!
Rs. 20000 Crores allotted for the Scheme of Skill Development for the youth!
Rs. 9000 Crores allotted for a guaranteed loan for the Mini/Micro/small/medium industries!
Rs. 19700 Crores allotted for the National Hydrogen Mission Scheme!
Rs. 10000 Crores allotted for the `Govardhan-Cow` Scheme!
Digital Libraries throughout the country!
Scheme for the appointment of 38800 teachers in the `Ekalaivan Model Schools and admission of 35 Lakhs children from Ancient Tribes!
50 New Airports to be constructed!
Plan to set up 1 lakh `Women Self-Help` Groups!
Special Centres for Artificial Intelligence in 3 top Academic Institutions in the country.
KYC System Procedure to be simplified under the `Digital India` Scheme!
Aadhar and PAN cards to be announced as the main identities for obtaining the various welfare measures of the Central & State Governments!
Organic fertilisers for 1 Crore farmers (agriculturists)!
Skill Development training to be imparted for 47 Lakhs Youth!
10000 `Bio Input Resources` to be set up in the country in the next 3 years.
50 additional cities identified to promote `tourism`!
Introduction of the `National Industrial Trainees` Scheme!
A target to obtain a loan of Rs, 12.31 Lakhs Crores in the Financial Year 2023-24!
New Equipment Procurement to prevent the present system of unmans from removing human excrement!
Higher limit for the senior Citizens Saving Scheme increased from Rs. 15 Lakhs to Rs. 30 Lakhs!
Introduction of a New Saving Scheme for women at 7.5% Interest!
The total deficit of Domestic M Manufacturing Shortage will be 5.9%!
Customs Tax on Mobile Phones spare parts reduced to 13% from 23% and the Customs Tax for TV Panels will be 2.5%!~
Customs Tax for the Kitchen Chimneys increased from 7.5% to 15%!
Tax on Imported Cycle Dolls reduced!
Customs Tax on gold, diamond, and Silver increased!
Tax on tobacco items up by 16%!
6.50 Crores Citizens have filed Income Tax returns for the current financial Year!
Rs. 10000 Crores Tax Concession given to sugar factories!
Citizens who earn a monthly salary of Rs. 58300/- after deductions as per Rules and regulations NEED NOT PAY ANY INCOME TAX!