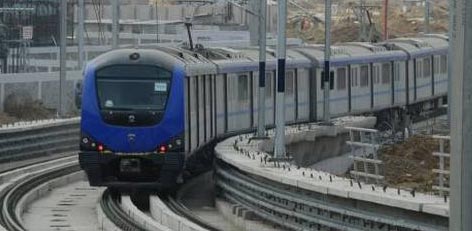 <!— LinkAdsResp16Jun2017 —>
In another 4 years, a metro phase-2 project between Poonamallee and Power House would be launched in Chennai for the public. Now, the CMRL is trying to speed up the project work. It is superb to note that the construction of 252 pillars along the stretch has been completed.
To make the mass rapid transit system available to many areas possible, Rs 61,843 cr project was conceived. Three corridors have been constructed namelt Madhavaram to Sipcot of 45.8km, Light House to Poonamallee of 26.1km and Madhavaram to Sholinganallur of 47km. The main objective behind this was for seamless transportation of the public.
Point to be noted is that the work on Poonamallee to Power House stretch has been given to separate contractors.
As many as 200 pillars have been constructed in the Poonamallee to Porur stretch and 52 pillars in the Porur and Power House stretch.
On several places like Porur Bypass, Sri Ramachandra Medical College, Iyyappanthangal, Kattupakkam, Mullaithottam, Poonamallee Bypass, Saligramam. Saligramam Warehouse and in Alapakkam etc. The work for building entry/exit structures would also be taken up soon.
It was mentioned by an officer from CMRL that the deadline fixed was 2026 and the contractors have been asked to speed up the works. The officer then spoke about how the other part of Poonamallee to Light House corridor from Power house to Light house would be an underground stretch. The initial excavation work has already started. As the diaphragm wall needs to be completed first, a few more months would be needed to complete the tunnelling in the stretch.