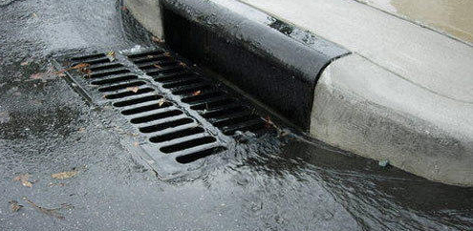 <!— LinkAdsResp16Jun2017 —>
To speed up the SWD or storm water drains work on the stretches with traffic congestion in Chennai before the forthcoming monsoons, GCC or Greater Chennai Corporation has started using precast technology now. Point is that SWD refers to a pipe or hole that takes the water away during heavy rains.
It is really superb to note that the SWD work has been completed at the Paper Mills Road junction in Kolathur now with this new technology in just 36 hours.
It was mentioned by some officials belonging to GSS that more than 10 road stretches have been identified for the development of precast SWD. As per an official it was confirmed that GCC has successfully completed the road crossing work using RCC precast box culvert at Velavan Nagar located at the junction of Paper Mills Road in just 36 hours.
He spoke about how the integrated storm water drains network from Poompuhar Nagar in Kolathur traverses and crosses the Paper Mills Road near Velavan Nagar. Truth is that this is a very tough stretch and by using the `cast in situ` process it would have taken one month for the work to get completed. He concluded that the entire lowering of the precast work was completed in just 36 hours.
The work has been completed in such a short time with the association of officers belonging to TNEB, CMWSSB and GCC. For a length of 10m, the size of the precast drain is 2.7m by 1.5m by 1m covering a length of 10m. The precast structure weighs 4.5tonnes. It is now said that similar pre-cast SWD would drain storm water from Baba Nagar, Senthil Nagar, Poompuhar Nagar, Srinivasa Nagar, Jayaram Nagar, Anusooya Nagar, Laxmi Nagar & Anjugam Nagar. Ahead of the onset of monsoons, GCC would be linking the drains and disposal points. Ahead of monsoons, work on many stretches have been expedited.
Storm water drain networks along the highway stretches like Velachery-Tambaram Road in Perungudi zone have been inspected by the chief secretary of TN,Mr. Irai Anbhu. It is known that the WRD has done some important work in the Virugambakkam canal and the work was inspected by the chief secretary. He also made his presence felt near the Egmore railway station and inspected the drain work done by the highways department. Other important persons who also made their presence felt at that time were Chennai Mayor Priya and GCC Commissioner Gagandeep Singh Bedi etc.