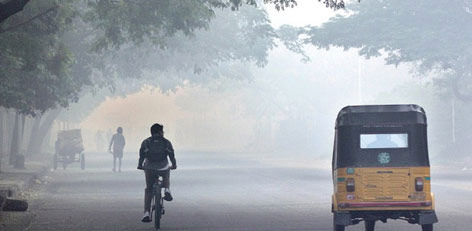 <!— LinkAdsResp16Jun2017 —>
Moderate rains that were witnessed in the last 2 weeks in several districts belonging to Tamil Nadu would continue for a few more days. It is well known to us that the month of May is mostly a dry period with high temperatures in Chennai and across Tamil Nadu. The temperature would rise gradually as the south west monsoon would start from next week. This was mentioned by some weather experts.
Against a normal rainfall of 8.91cm, Tamil Nadu recorded 10.97cm of rainfall from 1st to 13th May 2022. District of Kanniyakumari received 22.37cm of rain and was followed by 21.33cm of rain in The Nilgiris. It is worthy to note that Chennai recorded 2.75 cms of rain.
The highest rainfall recorded in May in the last 10 years in Chennai was in May 2016 when it received 9cms of rain in 24 hours. This was because of a cyclonic storm named Roanu that came close to TN. Chennai city received a total rainfall of 20cms for the whole May month in 2016.
It has been confirmed by the regional meteorological centre in Chennai that there was 1.68cm rainfall in May 2021 and1.35cm rains in 2014. During the years 2018, 2019 and 2020, there was no rainfall during the month of May. During the May month, formation of atmospheric pressure and low pressure area would be random near Tamil Nadu.
According to a senior officer belonging to RMC, now almost 5 years later in 2022 Cyclonic storm Asani formed over west central and adjoining southwest Bay of Bengal had brought in heavy rains on 10th May 2022. The maximum temperatures have reduced drastically in several districts in TN due to the heavy to moderate rainfall received over the last few days.
The temperatures would increase in Chennai and in TN due to the change in the wind pattern from next week. As per Mr. K. Srikkanth, weather blogger, in the next 2 days the south west monsoon onset is expected and the depression formation would occur near Kerala next week. This would lead to change in wind patterns in Tamil Nadu and temperatures would increase.