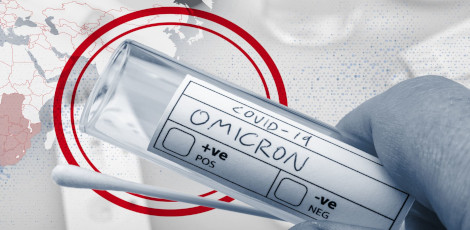 <!— LinkAdsResp16Jun2017 —>
Day by day, Omicron variant cases have been increasing across India and it was mentioned that the third Coronavirus infection wave would peak in the month of February.
The surprising piece of information is that in this third wave those who have been affected by Coronavirus or Delta variant already have been getting infected by Omicron variant also now. This has shown that Omicron has got high transmissibility and the number of cases is higher than during earlier variants.
According to the dean of Kings Institute Covid-19 hospital in Guindy, Dr. S. Narayanaswami, it was clear that those who were previously infected by delta variant have been infected by Omicron variant now. He added that with the majority of cases to be Omicron the re-infected cases were expected to be because of Omicron cases in the third wave. When compared to the previous infection, the re-infection now is not as severe and the Omicron variant does not impact the oxygen levels of the person. It is known that in the second infection wave Delta variant led to changes in the body oxygen levels of the patient. It is now brought out that the precautionary steps would be need of the hour and those eligible for booster doses must get vaccinated.
The health experts were of the view that those affected by Omicron variant would have better immunity than other variants. Omicron transmission would be higher than other variant transmission. There have been few research studies that show that Omicron infection could have antibodies that would protect a person against the infection. It was mentioned by Dr. Jacob John, senior virologist, that the scenario cannot be predicted at present because Omicron cases continue to increase. He concluded that the re-infection due to the Omicron variant is likely to take some more time. Point is that those infected with the Delta variant are likely to be re-infected with Covid-19.